CENTER FOR FIELD TRAINING AND RESEARCH
1. Mission
The Center is committed to developing, implementing, and coordinating short-term and long-term training courses, and training to meet social needs in the pharmaceutical field, public health; as well as carrying out scientific researches, applying technology, and transferring technology in the assigned field to serve the training and community health care.
2. Vision
The vision of the Center is to become a training and research facility in medicine and pharmacy and a center with qualified lecturers and researchers who can meet the assigned functions and responsibilities.
3. Functions
Carrying out researches, identifying needs, developing and implementing programs, coordinating short-term and long-term training courses, and providing training to meet social needs in pharmacy and public health for those interested in accordance with the university's regulations and national laws.
Implementing researches, applying science and technology, transferring technology of the assigned field to serve training affairs and health care.
4. Responsibilities
The Center has the following responsibilities:
• Implementing training activities, doing scientific researches, and providing healthcare services
• Managing, developing, exploiting, and using appropriate medicinal resources sustainably to serve the development of the health sector and economy
• Giving important attention to the protection, conservation, and development of valuable resources of medicinal genes
• Preserving, promoting, and strengthening the protection of traditional knowledge of Vietnamese ethnic groups about the use of medicinal plants.
5. Center activities
5.1. Education
The Center has developed and organized continuous training courses to update professional knowledge for pharmacists from drug stores and staff working at the department of pharmacy in public hospitals and for those in need in compliance with the university's regulations and Vietnamese laws.
5.2. Scientific research
The Center has cooperated with other organizations to conserve and develop tea plants and other medicinal herbs at the Center. A number of products have been produced by the Center such as mouthwash, dry hand sanitizer, herbal oils, and other treatment-supportive products. The Centre has also implemented researches, applied science, and technology to serve the training and public health care. The Center is doing initial steps in cooperation with research units, national and international enterprises to strengthen training affairs and study products for practical application.
6. The Center's Leaders
7. Photos of Center's activities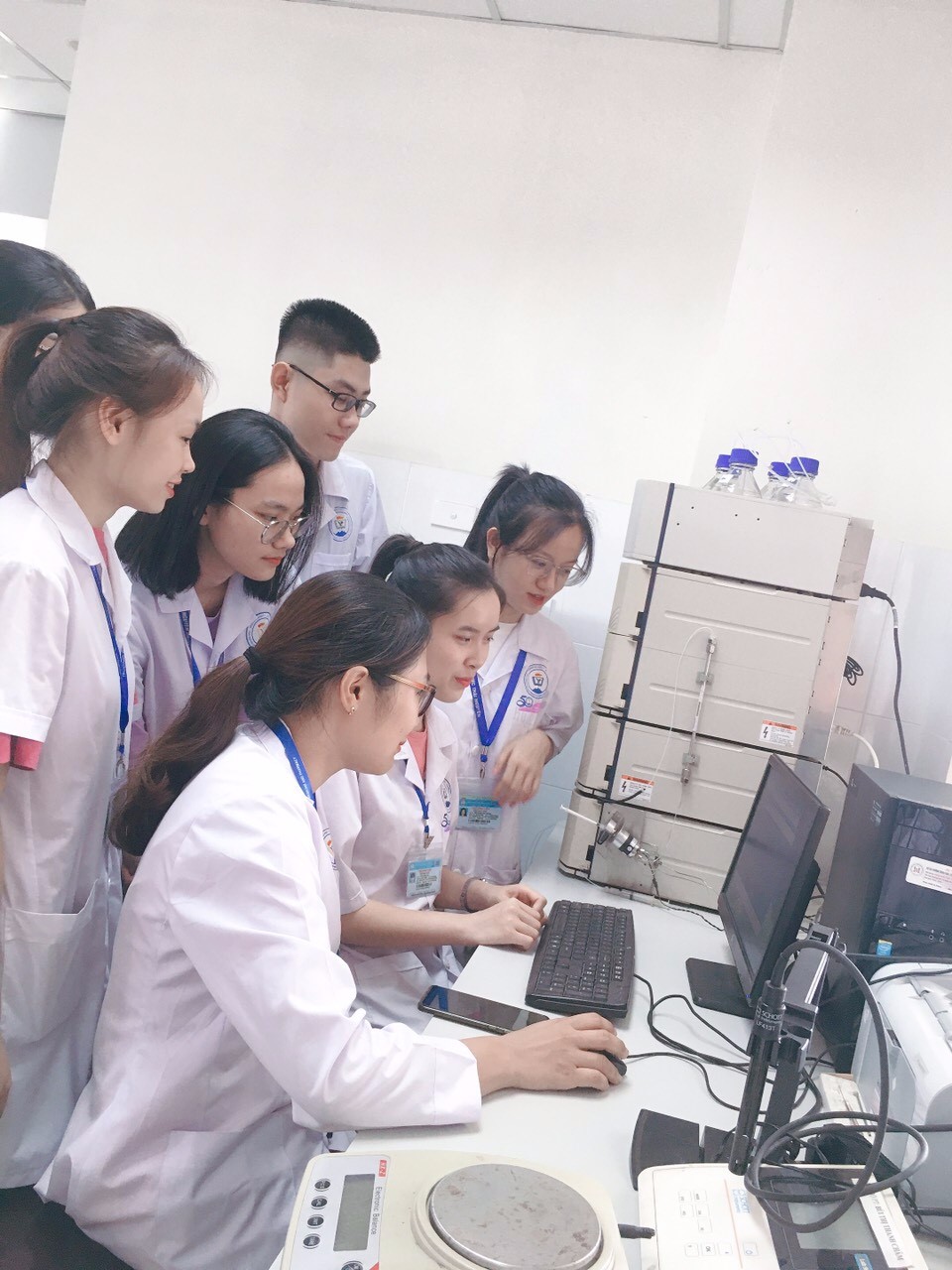 Guiding students to do science research and make applied products
Department Contact Info
CENTER FOR FIELD TRAINING AND RESEARCH
CENTER FOR FIELD TRAINING AND RESEARCH
Centers list