FACULTY OF SUB-SPECIALTIES
1. Personnel
The Faculty consists of 51 full-time lecturers and 5 part-time lectures of which six are associate professors, four are Doctors of Philosophy, three are Specialist doctors level II, twenty-six are Masters who work in thirteen departments as follow:
• Ophthalmology
• Anesthetics
• Traditional Medicine
• Dermatology
• Psychiatry
• Neurology
• Tuberculosis and Lung Disease
• Infectious Diseases
• Rehabilitation
• Diagnosis Imaging
• Oncology
• Family Medicine
2. Teaching Responsibilities
Undergraduate training: The Faculty of Sub-specialties is in charge of managing and training thirteen specialized subjects for students of Medicine, Preventive Medicine, Dentistry, and Nursing.
Graduate training: The Faculty trains various types of learners including Specialist Doctors level I in Tuberculosis and lung disease, Dermatology, Psychiatry, Radiology, Ophthalmology, Otolaryngology, Anesthetics, Family Medicine; Specialist Doctors level II in Dermatology, Otolaryngology and continuous medical education courses.
3. Areas of expertise
The Faculty's main expertise are:
- Epidemiological Investigation;
- Clinical Research;
- Applied research;
- Implementing new techniques;
- Doing educational science research.
Scientific research
- The Faculty's scientific research focuses mainly on: Epidemiological research of specialized diseases, Clinical studying and risk factors, research on treatment solutions and interventions in hospitals and the community with specialized diseases, software solutions applied in teaching, training, and management.
- During the period from 2011 to 2019, the average numbers of Faculty's scientific research works are twenty-one each year. The research works of the Faculty of Sub-Specialties are mainly carried out at Thai Nguyen University of Medicine and Pharmacy, Thai Nguyen Central Hospital, and specialized hospitals in Thai Nguyen province. Some research works have been carried out incorporation with other universities in some countries such as Japan, Australia...
4. High technology/special services/Lab system
Currently, the Faculty has performed a number of high-tech services such as Magnetic resonance imaging, tissue elastic ultrasound (Division of Radiology); Laser Aesthetic (Division of Dermatology); Otolaryngology Endoscopic surgery.
5. Leadership information and contact
Leader: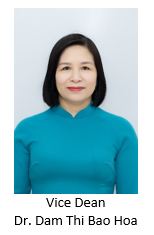 Contact:
- Faculty of Sub-Specialties
- 284 Luong Ngoc Quyen street, Thai Nguyen city, Thai Nguyen Vietnam
Phone number: (+84) 208 3840559
Email: khoacacchuyenkhoa@gmail.com
Department Contact Info
FACULTY OF SUB-SPECIALTIES
6th floor, 11-storey building
Thai Nguyen University of Medicine and Pharmacy
284 Luong Ngoc Quyen Str.
Thai Nguyen city, Thai Nguyen Vietnam
(+84) 208 3840559
khoacacchuyenkhoa@gmail.com
FACULTY OF SUB-SPECIALTIES
Faculties list