FACULTY OF FOUNDATION MEDICINE
1. Personel
The Faculty of Foundation Medicine has 54 staff, including 01 Associate Professor, 16 Doctors of Philosophy, 31 technicians with Master degree and 06 technicians with Bachelor degree, and 01 graduated from the secondary medical school. Faculty staff is assigned to work in 7 departments:
• Chemistry
• Biology
• Physics - Medical physiology
• Political Theory
• Physical Education
• Foreign Languages
• Mathematical Informatics
2. Teaching responsibilities
The Faculty is responsible for teaching students of Medicine, Preventive Medicine, Dentistry, Nursing, Medical Laboratory Technology, and Pharmacology. In addition, a number of subjects: Political Theory, General Informatics... are taught for graduates and in short training courses.
3. Areas of expertise
Scientific research:
The topics focus on the following areas: Molecular biology for use in medicine, manufacturing new materials with the orientation to environmental treatment, assessment of composition and content of chemical compounds in food, pharmaceuticals products, research on teaching methods for basic science modules. In the last 5 years, faculty staff worked as principal investigators in 3 scientific research projects at ministerial level, 03 state-level topics, 1 provincial-level topic, 10 university-level subjects, 22 school-level subjects; 130 articles published in domestic scientific journals, and 22 articles published in international journals.
4. Leader information and contact
Leaders: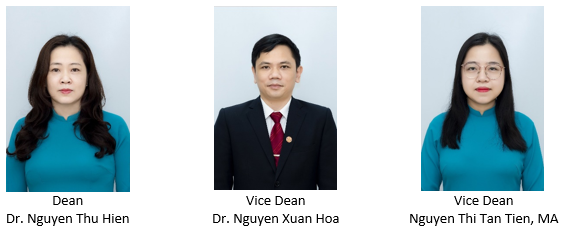 Contact:
• Address: 284- Luong Ngoc Quyen Street, TPTN
• Phone: 02083655017
• Email: khoakhcb@tump.edu.vn
Department Contact Info
FACULTY OF FOUNDATION MEDICINE
Thai Nguyen University of Medicine and Pharmacy
284 Luong Ngoc Quyen Str.
Thai Nguyen city, Thai Nguyen Vietnam
(+84) 208 3655017
khoakhcb@tump.edu.vn
FACULTY OF FOUNDATION MEDICINE
Faculties list